For the past 10 years, Zarca Interactive has been examining and fine-tuning the best way to measure customer satisfaction — from crafting perfectly worded questions; to deploying surveys with a welcoming participation message; to monitoring responses with real-time reporting; to creating and running customized reports. And our special Touch Rules feature ensures that you won't be surveying the same people over and over.
Rather than asking overly broad questions about your business in general, it's best to target your surveys, asking about one particular interaction at a time. You might survey a customer following a specific purchase, for example, for input regarding the overall experience, including ease of purchase (whether in-store or online), helpfulness support staff and insight into that customer's purchasing habits in relation to your company and your competitors.
With Zarca's custom-made customer satisfaction survey package, you'll discover valuable information about your key customer relationships — what drives their brand loyalty, what negative experiences they may have had with your company, and any trends that might be driving their purchasing decisions. Once you have this specific information, you'll be able to take decisive, measureable action.
And we don't believe in selling you advanced survey software and then disappearing when you need support.
As a Zarca client, you'll be paired with your own Relationship Manager, an expert in our online survey platform, who will work to ensure you understand the expansive capabilities of our technology, and help you strategize and develop your survey initiatives. For the life of your contract, your Zarca Relationship Manager is available to troubleshoot, answer questions, provide additional training — whatever assistance you may need.
Or, if you'd prefer to hand the entire process over to our expert team, we're happy to offer our full-service package — from developing the right questions and deploying the survey, to creating, running, even printing out your reports.
Your customers are why you're in business. Contact us today to develop a strategic way of gathering and measuring vital customer feedback. Your business depends upon it.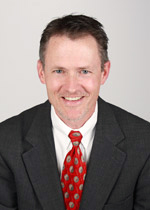 The Zarca tool leverages us tremendously.
Our portfolio of surveys provide a very efficient way for us to gather data and perceptions from a broad range of stakeholders, giving us advance knowledge of issues before going on-site for our consulting work. The Zarca survey platform has become one of the core tools that I rely on; its uptime and availability have been the best I've experienced from any online service.

William Reiser
Vice President, Product Development
The Halley Consulting Group, LLC
Westerville, OH