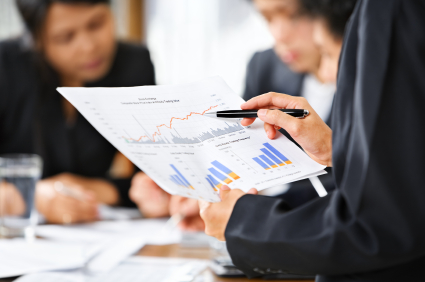 Zarca's industry-leading online survey solution transcends simple data collection to create strategic value in your data-driven decisions.
Zarca Interactive is the number one provider of high-end online survey solutions. Our proven, innovative technology is differentiated by advanced design and distribution features, sophisticated analysis and reporting capabilities, quality controls, a collaborative interface, best practices implementation and unlimited training and support.
Our software platform is ASP-based and requires no software to buy, install or maintain. To access your account, simply login from our homepage.

Once logged-in, our Wizard-driven interface prompts users to accomplish every task efficiently, allowing effortless navigation throughout the entire system.

Our platform is conveniently structured based on modules for designing, distributing, analyzing and exporting surveys. Our clients find the "flow" of our software to be the industry's most user-friendly and robust they've found.
Our survey solution sets itself apart by offering clients the highest response rates, data of the utmost reliability and quality and panel management techniques that ensure long-lasting relationships with survey participants.

Zarca Interactive tailors to the unique needs of corporations and non-profit associations in a range of industry verticals, as well as educational institutions at the university level.

Our organization-wide feedback management tool integrates seamlessly with current data infrastructures like CRMs and communication protocols like LDAP and API.

Zarca offer an end-to-end solution for any size organization to manage their stakeholder feedback most effectively and bring strategic value into data-driven decision-making.
Creating powerful surveys has never been easier or so timely. Our intuitive interface guides users along every step of the survey design process.

Zarca surveys are enhanced with cutting-edge features like:
Branching (skip-logic)
Customizable branding and look-and-feel
Survey Bank with loads of pre-designed surveys
Long list of survey question types
Personalization features and much more
Zarca understands that true value of surveying is in the outcome, or discovery extracted from collected feedback data.

That is why we concentrated much of our resources into building the most robust, On-Demand reporting and analysis engine. Our reports allow you to perform a range of basic to complex analysis.

From a simple Response Table that shows the responses of each participant, to a more in-depth Conditional Report that applies filters to drill-down and disaggregate survey data, our reports provide a one-stop-shop for all your analytical needs.

We offer 11 Out-of-Box Reports, each offering a unique analytic capability.

We also provide 10 Custom Charts and Graphs to make your presentations more engaging and eye-catching.
Zarca's expert survey methodologists will help manage any part of your survey initiative, essentially becoming a member of your organization to ensure the project's success.

Professional Services include:
Strategic overview of survey needs
Survey design
Results validation
Data analysis and interpretation
Reports creation