Employee dissatisfaction can spread like a virus, eroding not just internal morale but also your hard-earned, client-facing brand. The
research is clear
— dissatisfied employees cost the U.S. economy $370 billion annually, yet 70% of leaders have no engagement plan or strategy.
We're glad you found us.
For the past 10 years, Zarca Interactive has been examining and fine-tuning the best way to measure employee satisfaction — from crafting perfectly worded questions; to deploying surveys with a welcoming participation message; to monitoring responses with real-time reporting; to creating and running customized reports. And our special Permissions feature lets you control who has access to confidential employee responses.
With Zarca's custom-made employee satisfaction survey package, you'll discover the underlying cause of employee dissatisfaction — be it engagement, communication, work/life balance, management style, compensation, etc. — and gather specific information so you can take decisive, measureable action.
And we don't believe in selling you advanced survey software and then disappearing when you need support.
As a Zarca client, you'll be paired with your own Account Manager, an expert in our online survey platform, who will lead you through personalized, one-on-one training on every feature and every step of the surveying process. For the life of your contract, your Zarca Account Manager is available to troubleshoot, answer questions, provide additional training — whatever assistance you may need.
Or, if you'd prefer to hand the entire process over to our expert team, we're happy to offer our full-service package — from developing the right questions and deploying the survey, to creating, running, even printing out your reports.
Your employees can make or break your company.
Contact us
today to develop a strategic way of gathering and measuring vital employee feedback. Your business depends upon it.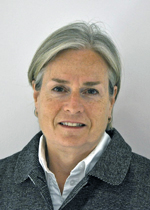 What Zarca offers is just what we need.
We needed an online survey supplier who could provide us with a platform that would be flexible, that would look good and that would be easy for our respondents to access and respond to. And we wanted the opportunity to get data out the back-end so we could produce the reports we needed. What Zarca offers is just what we need.

Donna Chlopak
Owner, Business Reactions, LLC
Employee Empowerment Consulting Firm
Verona, NJ