To ensure the highest participation rate, send your survey to attendees as soon as the event has ended, while their experience is fresh in their minds. Zarca's advanced features will even allow you to personalize each survey with questions about specific meetings each person attended, thereby building trust and strengthening your stakeholder relationships.
Discover how attendees heard about your event, if their expectations were met, the ease of online registration and their level of satisfaction with activities such as keynote speeches, panel discussions and networking opportunities.
Gathering and analyzing participant feedback through a Zarca Post-Event Survey will show your participants that their voices truly matter, while it allows you to continue improving and refining all aspects of your future events and conferences.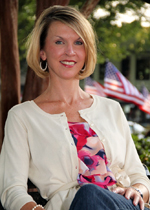 Zarca helps us run our business more efficiently.
Every year, we run 300 to 400 events including seminars, conferences and webcasts, attended by both members and non-members. We send an evaluation out to every participant afterward to get feedback on the event, as well as suggestions on future events.
With Zarca, not only are the evaluations dynamic and the results instantaneous, but the reporting on the back-end allows us to export to Excel or Word with very little editing to the format. Zarca helps us run our business more efficiently — on the front end, with the survey set-up and distribution, and on the back-end, with the reporting.

Paige Brooks
Director of Education and Training
Georgia Society of CPAs
Atlanta, GA